---
---
Development and function of the nervous system
The department for cognitive neuroscience aims to understand the development and function of the nervous system in health and disease with a special focus on neurodevelopmental, stress related and sensory disorders.
We focus on excellent translational research at the intersection of cognitive and clinical neuro‐sciences and on teaching and training researchers and health professionals.
We aim to achieve our objectives by:
International recognition based on innovative expertise, publications, grants, scientific awards and networks;
Excellent scientific training to master and PhD students;
Expert teaching and teaching development within the UMC and beyond;
Interaction with top researchers, clinical partners and others to promote interdisciplinary knowledge transfer and to develop potential applications.
---
Head of Department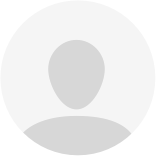 ---
Click here for an overview of the Operations Staff.

read more
Internships
---
---
Animal research
internships
---
---
Animal/human research
internship
Focus: Investigate the primate brain from neuron to behaviour using advanced psychophysics, neuroimaging and (single-unit) electrophysiology. The focus is on visual perception, visuomotor behaviour and cognitive control in health and disease. Modeling links the levels of research.
Contact: Dr. Jeroen Goossens
E-mail: j.goossens@donders.ru.nl
>More information
---
---
Visiting address
Donders Institute for Brain, Cognition and Behaviour
Kapittelweg 29
6525 EN Nijmegen
Directions
Enter building at: Donders Institute
Go to Floor 0 and follow route 200