---
Voice Trainer
The Voice trainer is an app that provides real-time feedback on the loudness and pitch of the voice. The app was developed by the Department of Rehabilitation at Radboudumc.
read more
---
Contact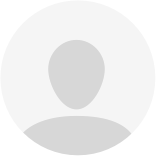 ---
How does the Voice trainer work?
The Voice Trainer provides continuous visual feedback on both the loudness and pitch of speech with a dot on the screen. This allows you to immediately see which aspect needs to be adjusted.
read more
---
How does the Voice trainer work?
As soon as you start the Voice trainer, you will see a dot appear on your screen that is either green or red.
As you speak, the Voice trainer shows you with the dot whether you are speaking according to the set loudness and pitch. The dot:
is green if you speak loud enough.
is red if you speak too softly.
is in the middle on the screen when you speak at the correct pitch.
is high (or low) on the screen if you speak with a voice that is too high (or too low).
You can set the limits yourself in the Settings, but usually the speech therapist will do this for you, because learning to speak with the correct loudness and pitch is part of the training.
Manual
The manual explains the features of the Voice trainer and how to use them.
---
Where do I find the Voice trainer?
The Voice trainer costs a one-time fee of $9.99 and is available for both iOS and Android.

Click on the link to go directly to the download page:
There is also an in-app available (€19.99), which allows the speaker to view performances. This is mainly intended for speakers who use the Voice trainer without a speech therapist.

For people with Parkinson's disease, it will soon be possible to have this extra option for free if the treating speech therapist has access to the Voice trainer's online dashboard through ParkinsonNet.
---
---
For whom
Because the Voice trainer shows you real-time whether you are speaking with the intended loudness and pitch, many people can benefit from it, such as:
people with Parkinson's disease who talk with more difficulty,
people with intelligibility problems due to ataxia,
people who need to learn to speak louder in their work without forcing their voice, e.g. teachers, presenters, etc.
---
---
Scientific Research
The Voice trainer is currently being studied with people with Parkinson's disease and with people with ataxia.
Voice trainer in Parkinson's disease
The use of the Voice trainer as part of the PLVT is currently scientifically evaluated in a large nationwide study funded the Michael J. Fox Foundation.